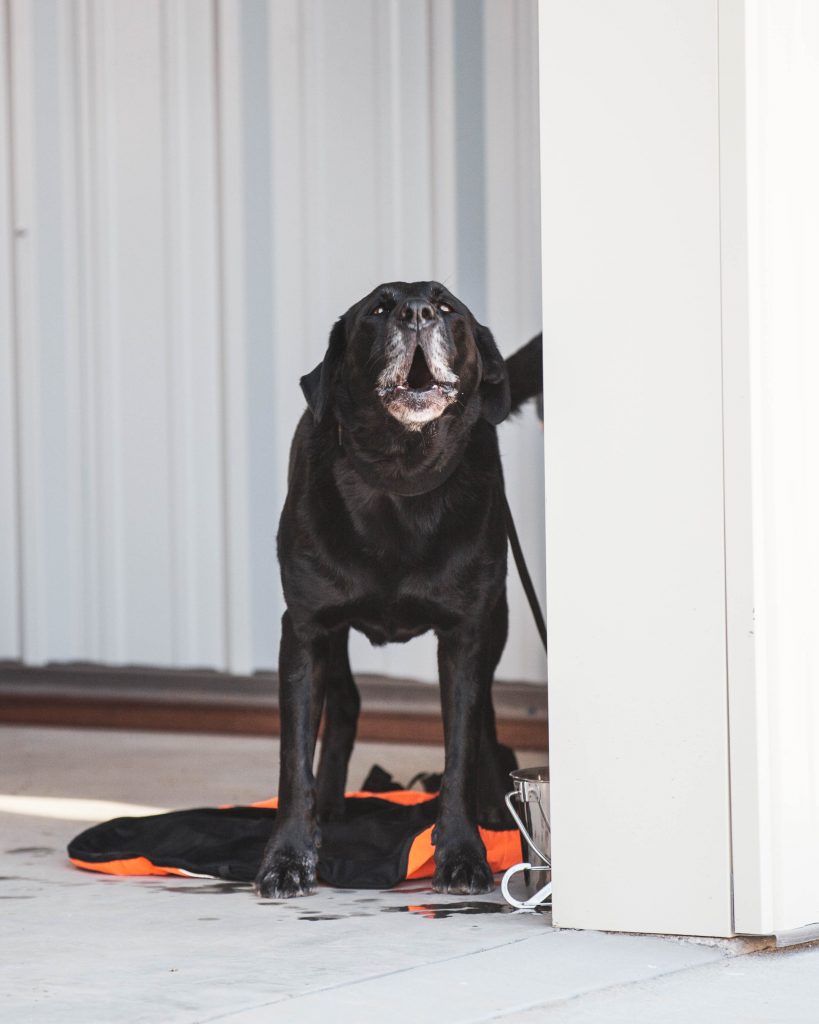 While nearby Malibu and Thousand Oaks faced the Woolsey Fire, SDF remained committed to strengthening disaster response hosting six Search Teams from across the country at the National Training Center (NTC) for a deployment simulation that spanned the entire 125-acre campus on November 10 and 11.
Utah Task Force 1 was represented by certified Search Teams Lee Culley & Tom and Madison Warner & Tanner, while newly paired Laura Denison & Flyer and Scott Hofstetter & Amber (both Nebraska Task Force 1) from our July Handler course returned to the NTC. Garreth Miller & Vita of California Task Force 3 (Menlo Park) represented California along with non-SDF-trained Search Dog Xena, paired with SDF veteran handler Deresa Teller of California Task Force 1 (Los Angeles).
The teams were put through their paces by veteran handler Steve Swaney and SDF Founding Trainer Pluis Davern in a deployment scenario using nearly the entire campus on Saturday. They were all then able to review any learning opportunities and train to overcome any challenges on those Sunday. Every handler was a veteran, although two have been recently paired with new canine partners and are working towards certification, so it was a great chance for them to work on deployment readiness with real-life, practical applications with their experiences and knowledge.
"It was great to see Steve and Pluis in action with the handlers—continuing to reinforce that the dog is great at what they do while working with handlers who are great at what they do," said SDF Staff Member Dave Lindee who volunteered to help coordinate the event along and also hid as a victim. "Communication and attention were so key to successful searches and handlers learned first-hand to trust the dogs' instincts."
Additional teams were originally slated to attend, however, some of our handlers responded with their fire departments on strike teams to combat the fires across the Golden State.
For the volunteers who helped for this event as well as all those who participated in the event—thank you so much for making it happen. We look forward to organizing more open trainings in the future!