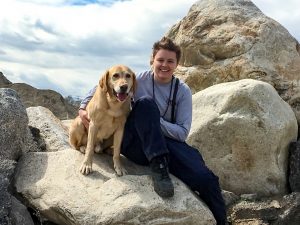 On July 4, while many families were celebrating the holiday, Search Dog Tanner and Handler Maddie Warner deployed to search for two missing children, ages 5 and 7, both of whom had disabilities, and were last seen by their mother two hours earlier.
Called out by the Salt Lake City Police Department around noon, Tanner and Maddie immediately began searching a trail along the railroad tracks in 100 degree heat. The search took about 20 minutes before a family member returned with the children – it turns out there was a miscommunication between family members and the kids were with family the entire time!
Thankfully, even though the search was short, what matters most is the children returned home safely and Tanner and Maddie were ready when the call came in, thanks to their years of training and preparation.