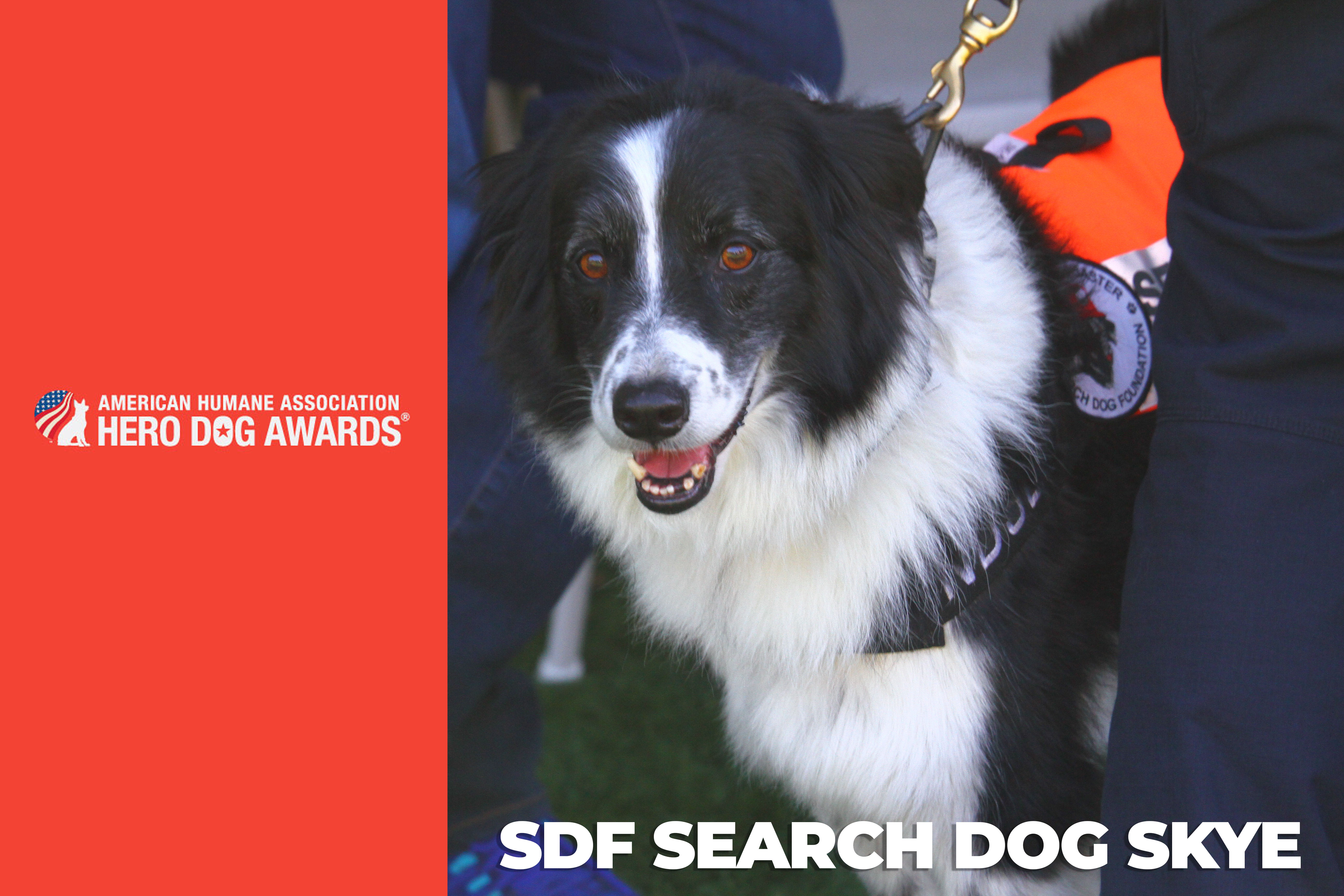 Thanks to your voting, Search Dog Skye is one of three semifinalists for the Hero Dog Awards in the Search and Rescue category!
Now, we need to keep voting daily to make sure that he's the winner in the SAR category and possibly wins the official Hero Dog title this year!
Visit: http://herodogawards.org/dog/skye/
Scroll to the bottom and fill in your info.
Check the box that proves you're not a robot then click "VOTE!"
You can vote everyday between May 16 and July 11. Thanks for your support and best of luck to Search Dog Skye!