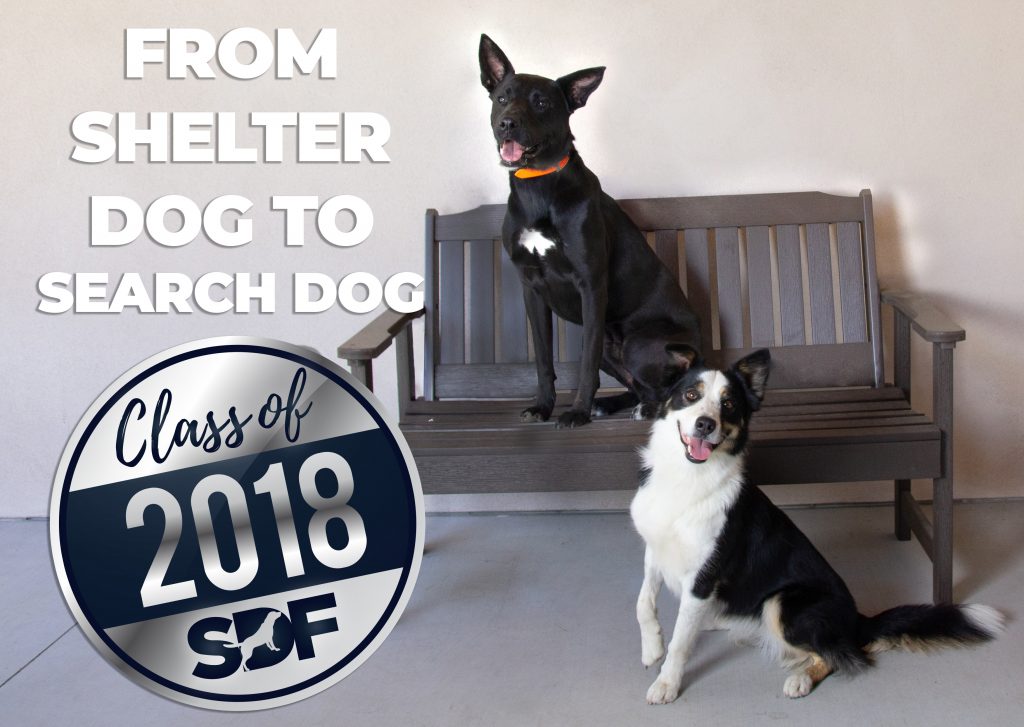 SDF is honored to share that this philanthropic collaboration is at it again, actively supporting the recruitment of rescued dogs for our Class of 2018 training program and caring for them throughout their entire lives.
With a generous grant of $200,000, The Rachael Ray Foundation™ is leading the charge once more to help SDF give rescued dogs across the country a home and a job that they love. Our goal is to raise $400,000 by August 31, and now we're already halfway there! We're thrilled The Rachael Ray Rescue Brigade will shine such a bright spotlight on this important part of our mission, and we're excited for its ability to directly impact the number of dogs given "fur-ever" homes as members of our SDF Family.
OUR LONGTIME FRIENDSHIP WITH THE RACHAEL RAY FOUNDATION
For almost a decade, Rachael Ray has been and continues to be one of our most generous supporters. A portion of proceeds from each sale of Rachael's pet food, Nutrish®, is donated to help animals in need through The Rachael Ray Foundation. Through March 2018, more than $27 million dollars have been donated to animal charities and other organizations that do good for animals. The funds are used for food, medical supplies, treatments, and more.
We're grateful to be among the organizations supported by The Rachael Ray Foundation and for the significant role their grants play in our capacity to recruit rescued dogs for our training program:
Finding a shelter dog with the extreme athleticism, laser focus and insatiable drive needed for disaster search is like finding "a furry needle in a haystack." Our Canine Recruiters scour shelters and rescue groups across the country to identify strong candidates for our training program. It requires an immense amount of effort that includes medical screenings, behavioral evaluations, transportation, and engaging over 150 shelter and rescue groups.
Once rescued, every dog in the SDF family receives plenty of TLC, regardless of their career path. From providing daily care and food to funding medical treatments and wellness exams, SDF actively assures that they enjoy life in a happy and healthy environment and will never need to be rescued again.
The Rachael Ray Rescue Brigade gives everyone the opportunity to join the mission of turning shelter dogs into Search Dogs. Your donation will help cover the costs of:
Connecting with shelter and breed rescue groups across the country to find, evaluate and transport rescued dogs to our National Training Center.
Training our Class of Canine Recruits as they work toward becoming Search Dogs.
Caring for these special dogs throughout their entire lives.