SDF Board of Directors
Team Members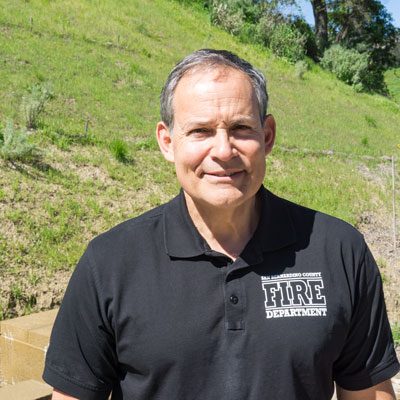 Michael Antonucci, Jr. – Chair
Emergency Services Manager, San Bernardino County Office of Emergency Services
Retired Fire Chief, City of Upland
10 years Urban Search & Rescue (USAR) management
Mike entered the fire service nearly 41 years ago and has occupied every position. In 2011, he retired as the Chief of Upland Fire Department and their Disaster Services Chief and now serves as an Emergency Services Manager for San Bernardino County. Mike began serving as the SDF Board Chair in January of 2014.
Team Members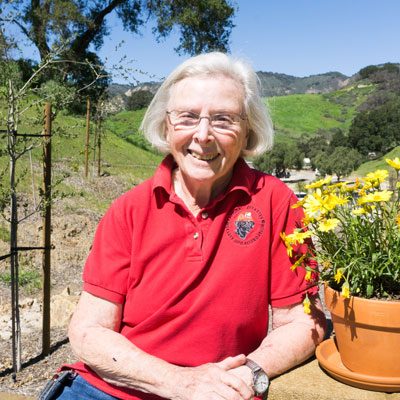 Wilma Melville – Secretary
Founder, National Disaster Search Dog Foundation
A retired Physical Education instructor, mother of four sons, and grandmother of six, Wilma was one of the FEMA Certified Canine Search Specialists who responded to the Oklahoma City Bombing in 1995. Convinced that more highly trained teams were needed in the U.S., she founded the Search Dog Foundation to address this critical gap in our nation's disaster response network.
Team Members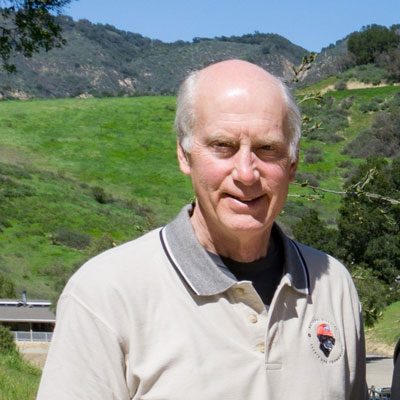 George R. Haynes, Ph.D.
Executive Director/CEO, National Disaster Search Dog Foundation
George joined SDF in early 2016 to orchestrate the transition to the Petco Foundation Canine Pavilion at the National Training Center (NTC) and to guide a strategic planning process. For the first time in its 20-year history, all SDF staff, trainers and Search Dogs are working under one roof at the NTC's 125-acre campus in Santa Paula, CA. George is a systems-oriented leader and organizational development consultant who has worked in non-profit and for-profit environments for more than twenty-five years.
Team Members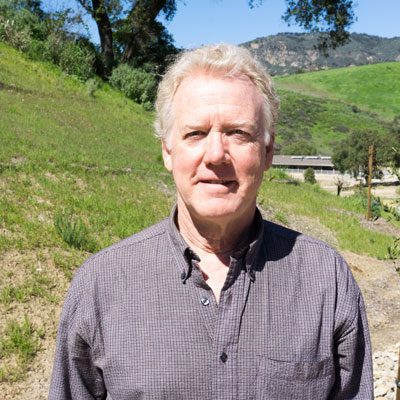 Robert Dodge, M.D.
Physician, Brent Street Family Practice Identity Medical Group
Residing in Ojai, Dr. Bob Dodge has practiced family medicine, serving Ventura County families for the past 36 years. Currently running his practice at Brent Street Family Practice, Bob is also affiliated with Community Memorial Hospital and has served on numerous boards throughout the community.
Team Members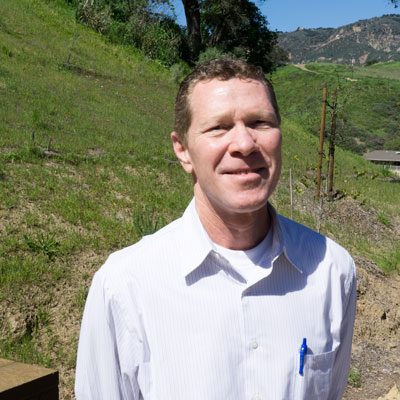 Dennis Kuykendall
Project Executive, Balfour Beatty Construction
As Construction Manager of SDF's National Training Center project, Dennis has long been a friend of the Search Dogs, helping to manage timelines, budgets and efficiency of the project as well as ensure smooth transition for Search Dogs and staff as we enter this new chapter in SDF's history. Dennis' strong ties to the Ventura County community through his various projects focused on educational, civic and healthcare, as well as his personal investment in caring for each of his clients, both two- and four-legged, make him a perfect fit for the SDF family!
Team Members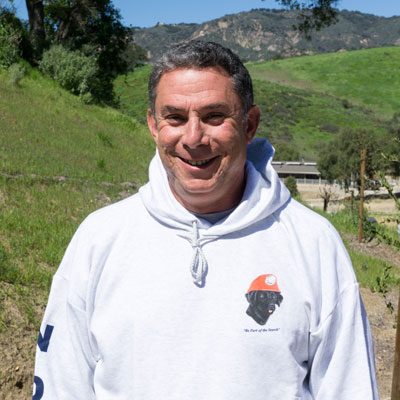 Jeff Wenig
Owner/President, Precision Cooling Co., Inc.
As an independent business owner and longtime resident of Ventura County, Jeff and his wife Jillian have long helped make our community a better place. An avid dog lover, Jeff has served as a member for local organizations including the Canine Adoption and Rescue League (CARL), the Santa Paula Aviation Museum and the Santa Paula Rotary. In addition to his official duties, Jeff and Jill have also fostered more than 100 dogs, including SDF Search Dogs Aspen, Major and Sadie, all of whom went on to become FEMA Certified.