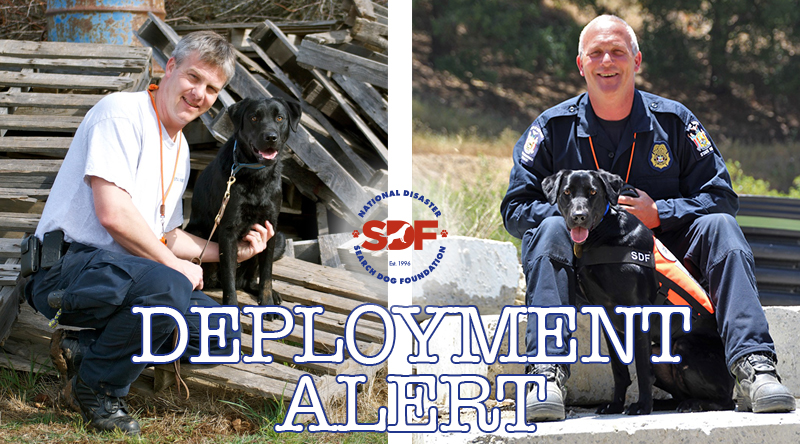 Search Teams Brian Girard & Keila and Greg Gould & Dax returned home to Albany after being deployed to massive flooding near Lodi and Seneca Lake, New York with their task force.
A state of emergency was declared on August 14 as flash flooding caused dozens of people to become trapped by water, mud and debris that rushed the area. While Dax and Keila searched for those who may be trapped, teammates and fellow handlers Brook Rowley and Adam Leckonby helped out, serving as safety officers – keeping an eye on the Search Dogs as they worked. Brook and Adam's dogs, Echo and Luka, are not yet certified to deploy but the experience as spotters is good training for future disasters.
We received word from the handlers that they have gotten home safely but remain prepared to re-deploy as more severe storms are expected this weekend.
Veteran handler Greg Gould shared,
"The dogs did awesome. They did some great searches on the debris piles. Unfortunately, we had to wear 'dry suits' and could not carry electronics into the water so there are no photos from today."
By all accounts, the dogs searched thoroughly despite difficult conditions, ensuring no one was left behind in the debris and the teams returned home knowing it was a job well done.