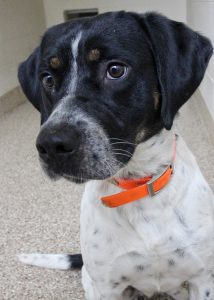 Prior to arriving at our doors, this lovable Lab mix had been part of a court case and was in protective custody while his owner was on trial for criminal charges. When the owner received a life-term prison sentence, Manny was released from custody and sent to Haven Humane Society in Redding, CA. During the shelter's assessment of Manny, in which they observe the animal to determine what type of permanent placement might be best for them, the staff realized that he possessed an intense drive for a ball, so they immediately contacted SDF Canine Recruiter Kirsten Fulk to evaluate him for SDF's program.
Kirsten drove to Redding and ran Manny through a series of tests, reporting that he did an excellent job at every stage. She adopted Manny from Haven Humane and transported him to the National Training Center in June of 2017, where SDF's trainers ran him through his formal evaluation on our rubble pile and agreed that he has what it takes to be successful in this field!
Originally named Manny, Victor was renamed in honor of a Marine UH-1Y Huey helicopter that went missing and crashed on May 12, 2015 at about 11,000 feet in the Himalayas while on an earthquake relief mission in Nepal. Victor was the call sign of the helicopter that killed six Marines and two Nepalese soldiers aboard.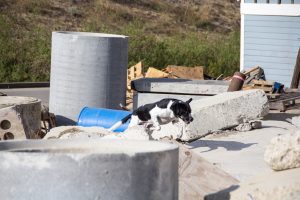 A favorite amongst staff and trainers alike, this handsome pup continues to fly through his training and looks great doing it all! Victor LOVES working on the rubble and in the single train prop, catching live human scent quickly and searching in a very linear and efficient way. An often overly enthusiastic candidate during training sessions, Victor has learned to be a patient and thoughtful student despite his seemingly endless energy.
He has also graduated to Agility work and Direction & Control, the more advanced components of our training program here at SDF. Agility forces him to acclimate to uneasy footing and build strong core balance and strength while Direction & Control has him training off leash to follow precise directions from his trainers from far distances. This crucial stage of Victor's development is going very well, and he is certainly an exuberant student!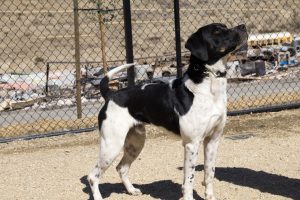 Victor will be graduating from our program at the end of April, and will be partnered with his future handler to go out and save lives after disasters. Whichever handler ends up taking Victor home, we know they will have a loyal and strong Search Dog on their hands!