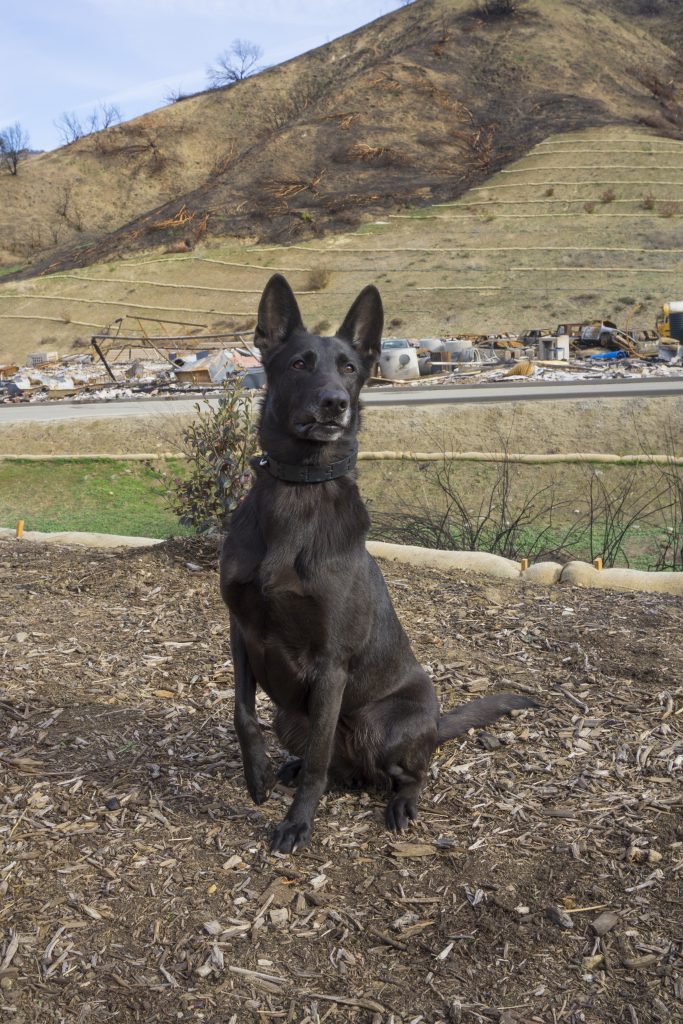 Skylar was picked up in the Medford, Oregon area as a stray by Jackson County Animal Care & Control on December 12, 2017.  The shelter contacted SDF Recruiter Kirsten Fulk when the staff there noticed Skylar's boundless energy and intense desire for toys.
Less than 10 days later, Kirsten pulled this lovable Malinois mix from the shelter. Skylar came to SDF's National Training Center shortly thereafter and was officially accepted into our program on March 1, 2018.
As a candidate, Skylar is very enthusiastic and has a sweet demeanor. Less than a month into training, trainers were reporting that she was very well with her initial drive work and establishing her strong, confident Bark Alert. At this point, Skylar is fully transitioned onto the rubble and is doing remarkably well despite previous setbacks in her training due to an nerve injury on her paw. Worried that she wouldn't be at the same spot in her progression, Trainers were delighted to see her bark right away like she never missed a beat.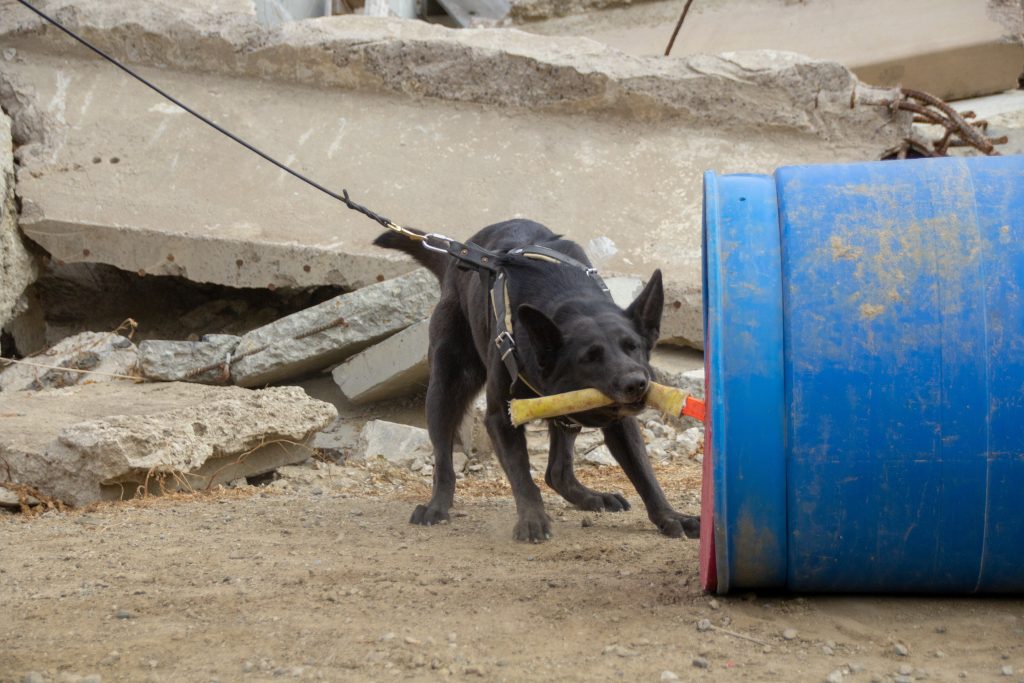 She now has great footing and is also mastering her other disciplines—obedience, direction and control, and agility. When traversing obstacles under the agility arena and on the rubble pile, Skylar glides over everything with balance and grace. She also has also kept her great Bark Alert, loves to work for her toy, and immensely enjoys the victorious game of tug that follows a job well done! She is very engaged in the program and is quickly finding her way as a Search Dog.
We are excited to welcome Skylar to the SDF Family and continue to watch her soar through training!