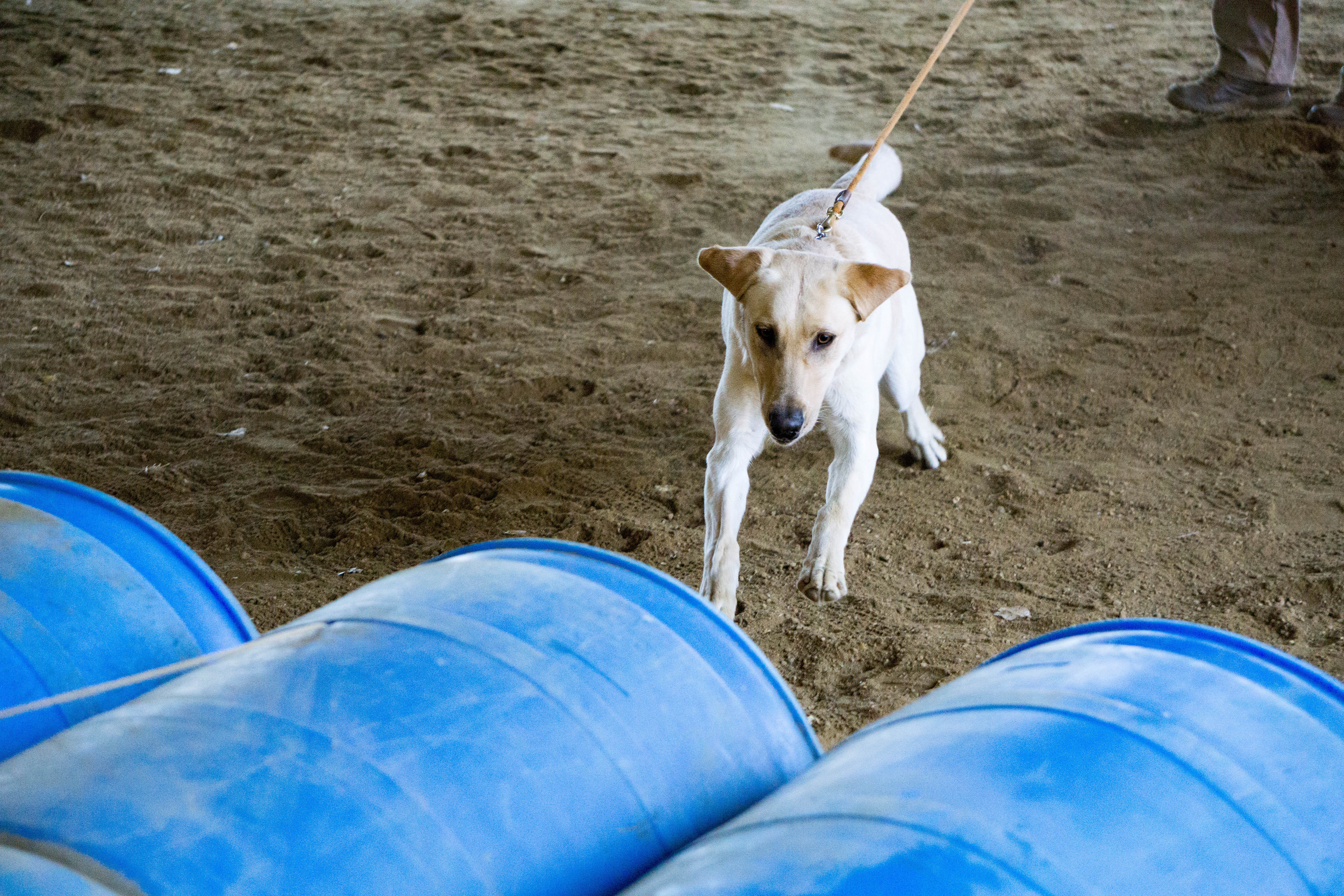 Cooper, formerly Cody, comes to us from Golden Gate Labrador Retriever Rescue (GGLRR) located in the bay area of Northern California. Sadly, Cooper had a difficult start in life, in which he reportedly suffered neglect and abuse at the hands of his owners, before GGLRR was able to help him. 
SDF Recruiter Kirsten Fulk helped to transport this eager-to-work pup to Santa Paula from his foster home with GGLRR and when Cooper was first turned loose on the rubble pile, he ran right across all the wobbly pallets without fear or hesitation! He has bounced back from difficult days and now loves his toys and every person he meets.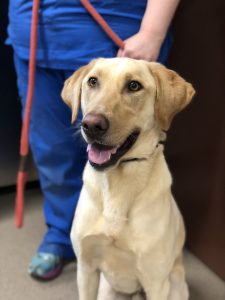 Since there has already been an SDF Search Dog named Cody, our dedicated corps of volunteers renamed this energetic candidate Cooper, and we are happy to report that he had no trouble getting used to his new name!
Cooper learned to quickly love the search, with the dedication and love for a tennis ball and the game of tug. He learned his way around the barrel field to easily find his toy and his "victim." 
Quick to excel in training, we were concerned when his bark sounded a bit hoarse, but our veterinary team confirmed that there is nothing medically wrong with Cooper and he is perfectly able to use his voice to use for a successful career.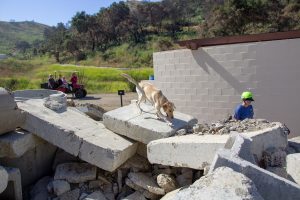 Not to be deterred by medical concerns, this Labrador has a distinct but healthy Bark Alert and intense passion for the search so he continues to train to become a Search Dog. With strength and drive, we are certain that this dog will fulfill his purpose and do a job well done when he is partnered with a Handler in our Fall Handler Course.