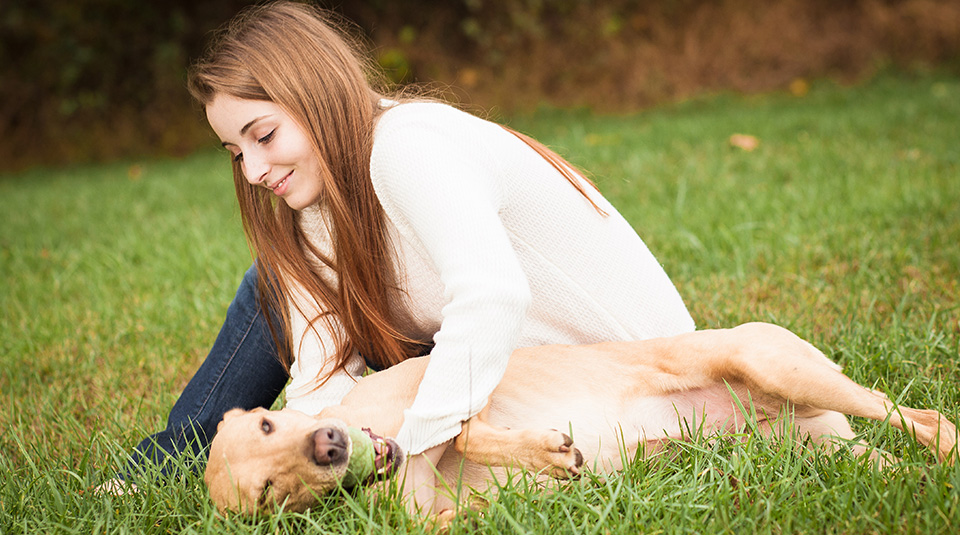 Yolo is a beloved member of the Hirschman family. They continued his training after adopting him from SDF and in 2013 he became a licensed therapy dog. Yolo now gives joy to so many more!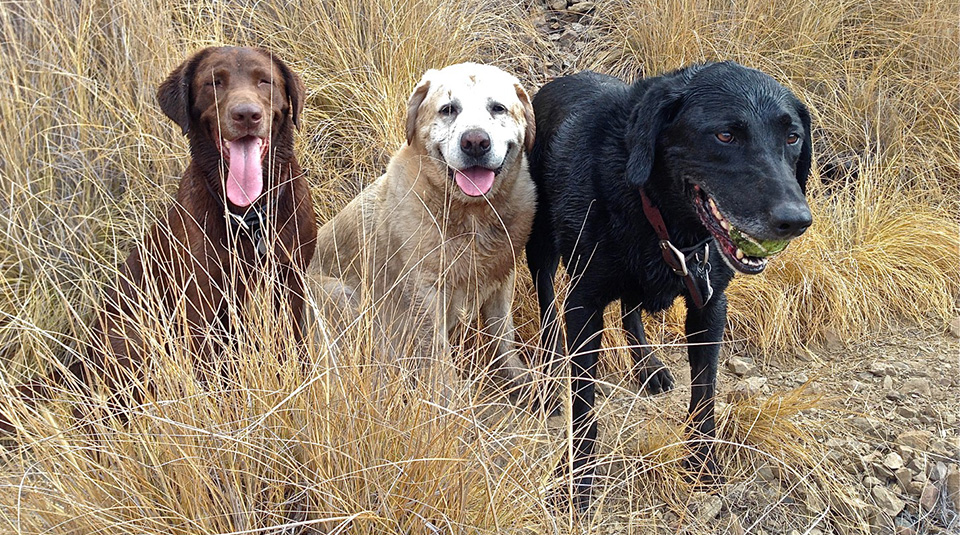 Woody (with tennis ball!) helped complete the Watt family's Labrador Rainbow when he joined their pack in 2014.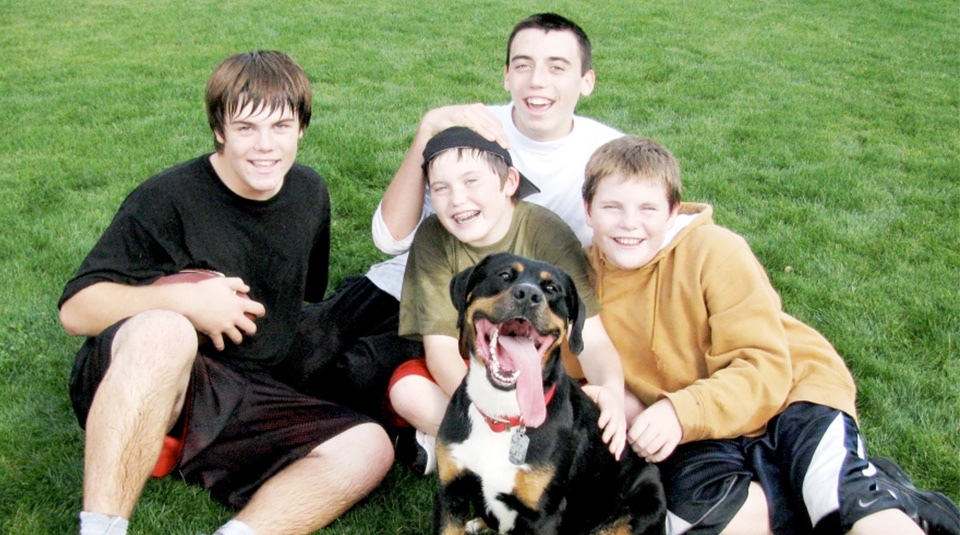 Brock found his fur-ever home with the Palmers and his mom says "Brock is a dream!"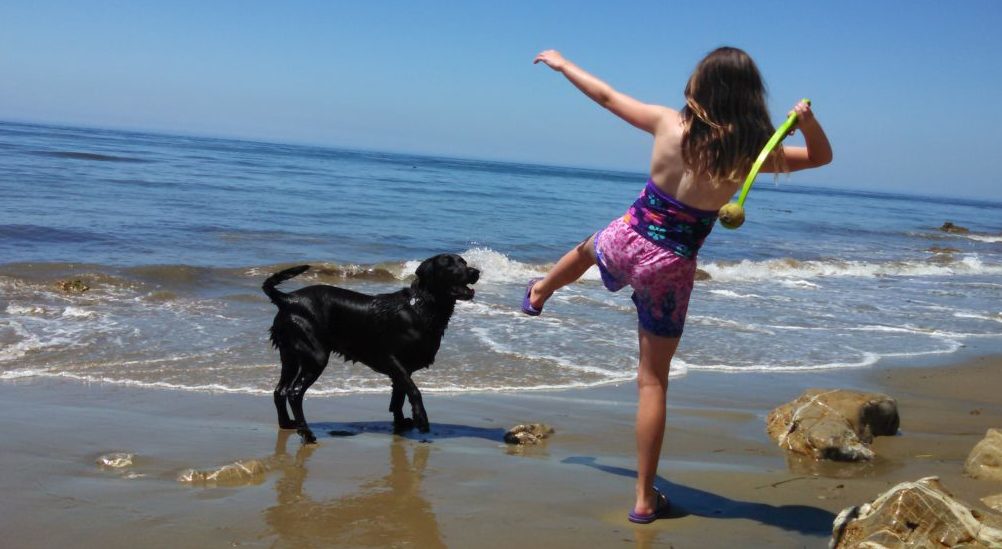 Lifetime Care dogs like Shadow need plenty of exercise and never lose that love for the toy!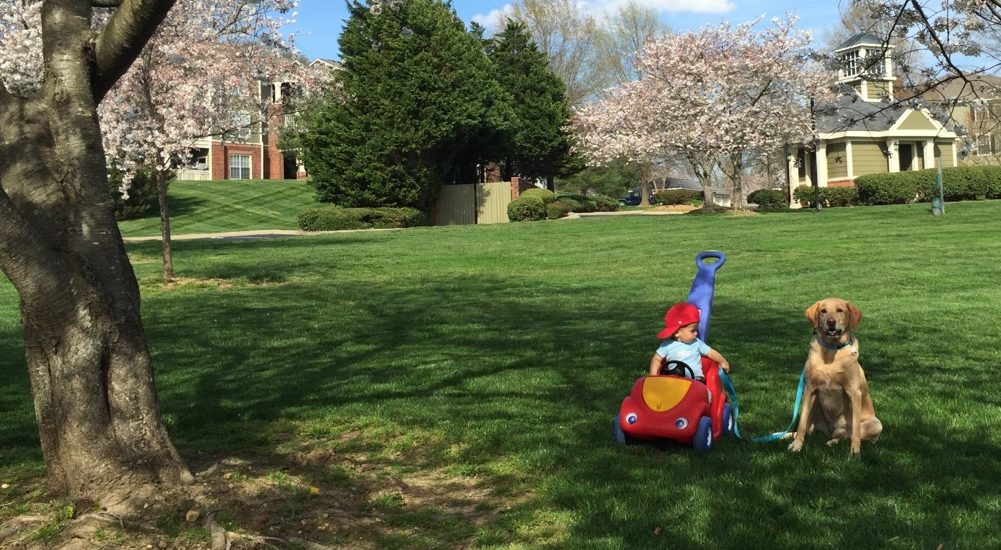 Baby Parker takes Lifetime Care dog Mimi for a nice springtime walk. It wasn't long ago that Mimi was teaching him how to crawl!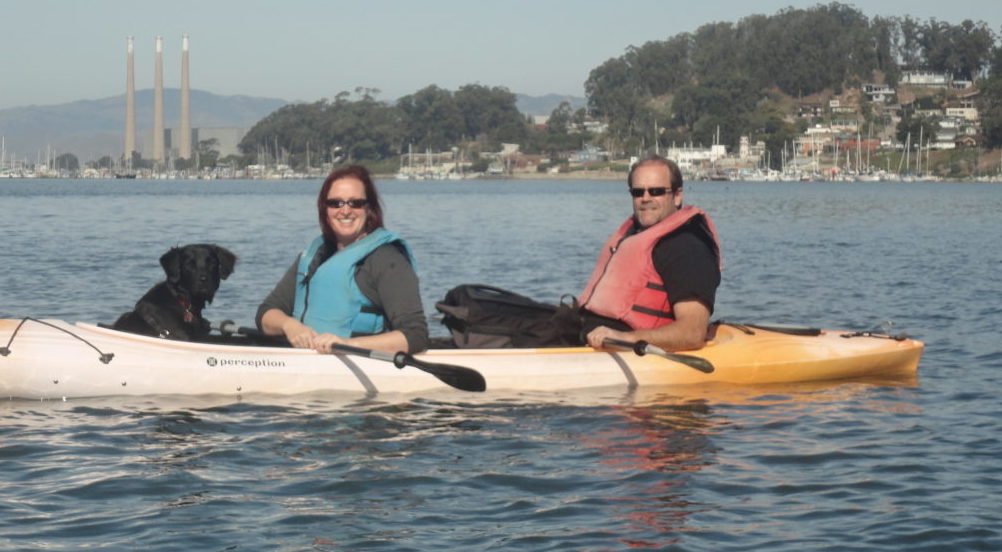 In or out of the kayak, Lifetime Care dog Betsy loves water and family outings!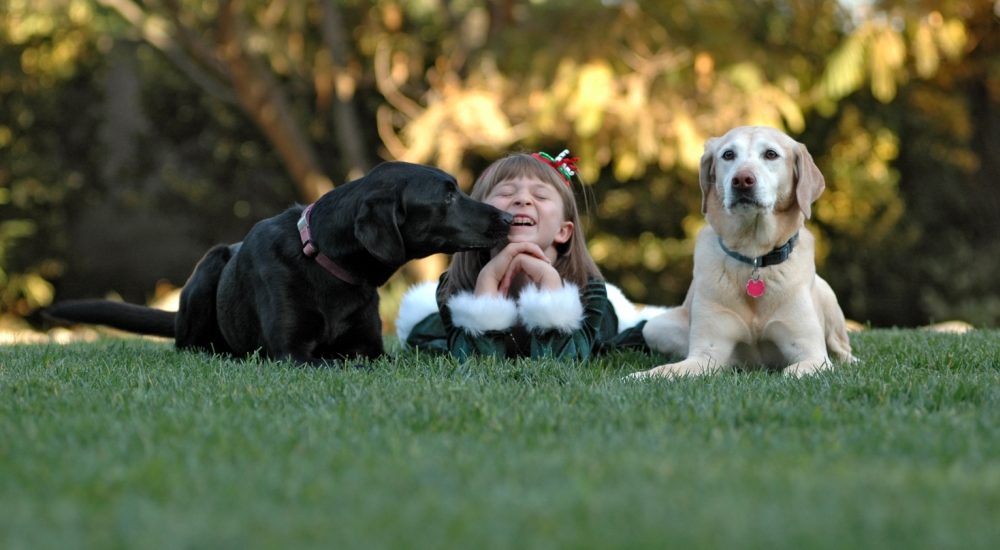 Lifetime Care dog Jackie (far left) gives her sister a kiss as they pose for pictures.
It takes a very special canine to work in the field of Search and Rescue. When a dog who is accepted into our training program does not have everything needed for this highly specialized line of work, he or she becomes enters our Lifetime Care community. Some of these dogs are trained for another career like drug detection or companion dogs to Veterans suffering from PTSD.
Others are destined to become beloved family pets. SDF finds an adoptive family for each one of these extraordinary animals, trains the canine and the family, stays in touch with the household, and acts as the dog's advocate for life, making sure that he or she is receiving excellent care in a happy, healthy environment. The program ensures that every dog in the SDF family has a wonderful life and is in no risk of re-entering the shelter system. This is SDF's unwavering commitment.
We're always on the lookout for suitable homes in Los Angeles, Santa Barbara and Ventura Counties.
Who can give a Lifetime Care dog a home?
Anyone who is looking to give a great home to a great dog is welcome to submit an application. We seek pet owners who are able to provide love and good care to any dog. We do ask that you be located in Los Angeles, Santa Barbara and Ventura Counties so that SDF staff can offer support as necessary from a shorter distance.
How do I join the Lifetime Care community?
The first step is to complete an application. Tell us what you are looking for in you new four-legged companion. Next, an SDF staff member will complete a home check to review important safety tips and make sure your house is dog-ready. Once a canine becomes available, SDF trainers determine which of our applicants are most suited for the particular dog in order to find the best fit possible. At that time, you will receive a phone call and invitation to meet the dog at our kennel.
How is the dog prepared for Lifetime Care?
Each dog is:
Up-to-date on vaccinations
Spayed or neutered
Micro-chipped
Crate trained
Trained in basic obedience
Backed by SDF
Is there a fee?
We ask for a $300 tax-deductible donation to help cover some of the costs of the dog's medical care, x-rays, boarding and training while they have been with us.
What is the ongoing relationship with SDF?
In order to ensure that each dog we recruit remains healthy, happy and safe, SDF staff and volunteers make two phone calls and one physical visit to our Lifetime Care Community annually. This process allows us to check up on how dog and family are doing. We're also on call 24/7 to offer support and advice.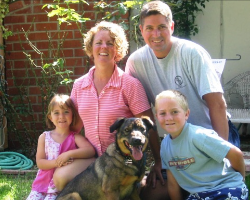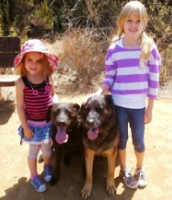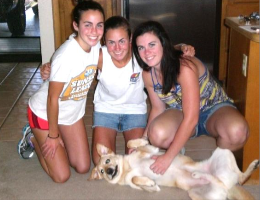 Please fill out our Lifetime Care Home application if you would like the opportunity to provide one of these great dogs a great home!
Questions? Contact Program Administrator Kate Horwick at [email protected] or 888-4K9HERO.