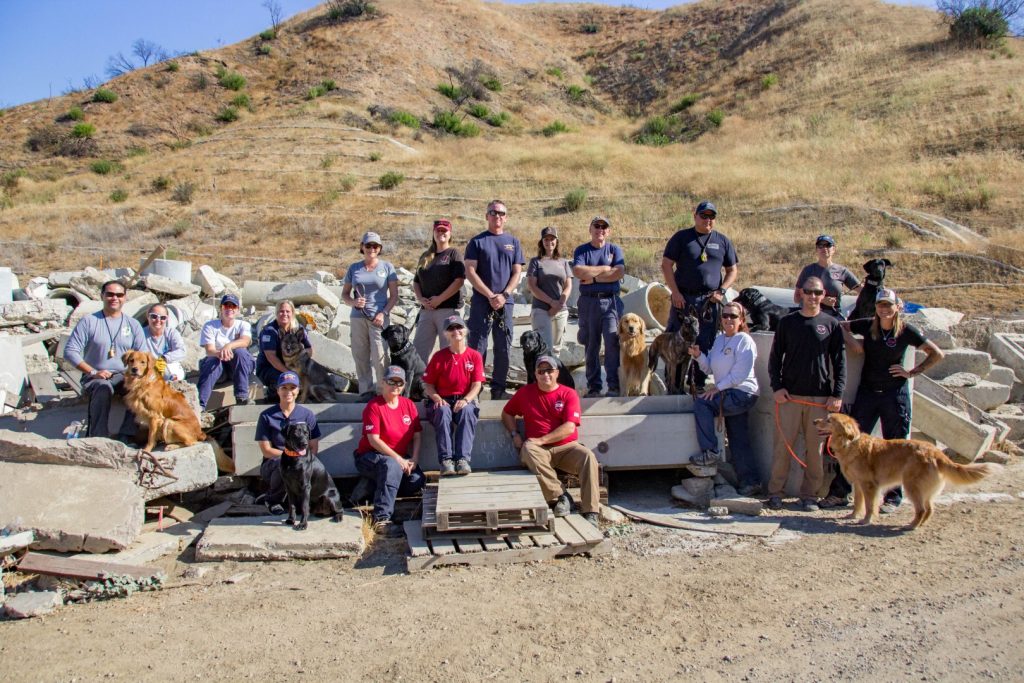 On August 4 and 5, SDF welcomed canine teams from across the country to our National Training Center (NTC) for our first-ever Human Remains Detection (HRD) workshop!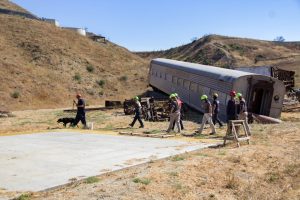 For 22 years, SDF has specialized in the training of live find disaster Search Dogs, or those that search solely for humans trapped alive in the aftermath of disasters.
However, the disaster search world is more expansive than just the live find canines, and the opening of the NTC last September enabled us to open our doors to additional working dog disciplines, such as HRD. This workshop was the first time we could provide a search-based workshop to handlers working in a field other than live find, and we are proud to be able to offer courses that encompass all types of working dogs and their handlers.
Nearly all of the NTC's 125 acres were used for wide area search scenarios, simulating a hurricane or tornado, as well as vehicle and rubble search areas. The workshop was an opportunity for handlers to work their canines in a variety of real-world situations with various scent sources, preparing them with experience and knowledge of for the day they are called upon to respond to a true disaster.
"This facility provided many excellent opportunities for growth and learning. The wide variety of scenarios presented in the workshop was very helpful! Thanks so much for all of your hard work in building a great training site and hosting this workshop! Instructors were knowledgeable and able to provide effective feedback to each team. I will definitely be back!"

— Christy Bormann, Handler of Search Dog Callie and Canine Coordinator of Texas Task Force 1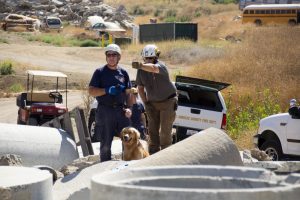 We were fortunate to have three well-known and respected handlers and canine trainers jump on board to teach the course: Lead instructor Teresa MacPherson (Virginia Task Force 1) was joined by Deborah Burnett (Tennessee Task Force 1) and Peter Sellas (California Task Force 6). These instructors were able to accommodate canines of all ages, breeds and levels of experience. And due to the 4-to-1 teaching ratio, each and every team received quality one-on-one instruction, including problem-solving and feedback.
Former SDF Trainer and current working dog canine trainer, Kate Davern, shared,
"This workshop was so worthwhile due to the breadth of experience of the excellent instructors, as well as the facilities at SDF."
Workshop participants traveled to Santa Paula from different parts of California, as well as Nebraska, Texas and Virginia. It was a wonderful opportunity to bring together teams from across the country to enjoy new search challenges, work collectively and learn from one another…after all, we never know when their paths may cross during a real-life deployment!