We invite you to leave your "Pawprints" in perpetuity at the NTC and be a part of SDF's new home.
We are deeply grateful to everyone who has stepped forward and supported this incredible project. Together, we have done what many thought impossible and it's because of YOU, our SDF family.
If you have been considering a gift in support of this unique center, or would like to do more to help us finish the NTC Campaign by December 2017, there has never been a better time to do so!
In addition to a number of naming opportunities still available at the NTC, there are two more ways to make your mark here at the NTC. Your naming will be held in perpetuity, and will encourage others to follow your generosity when they visit the NTC.
Plant Your Roots at the NTC
Watch your investment in the NTC grow through the years alongside our training program. By naming a tree in the Scaife Family Foundation Grove, you leave a legacy for future generations of Search Teams and guests to enjoy when visiting our campus.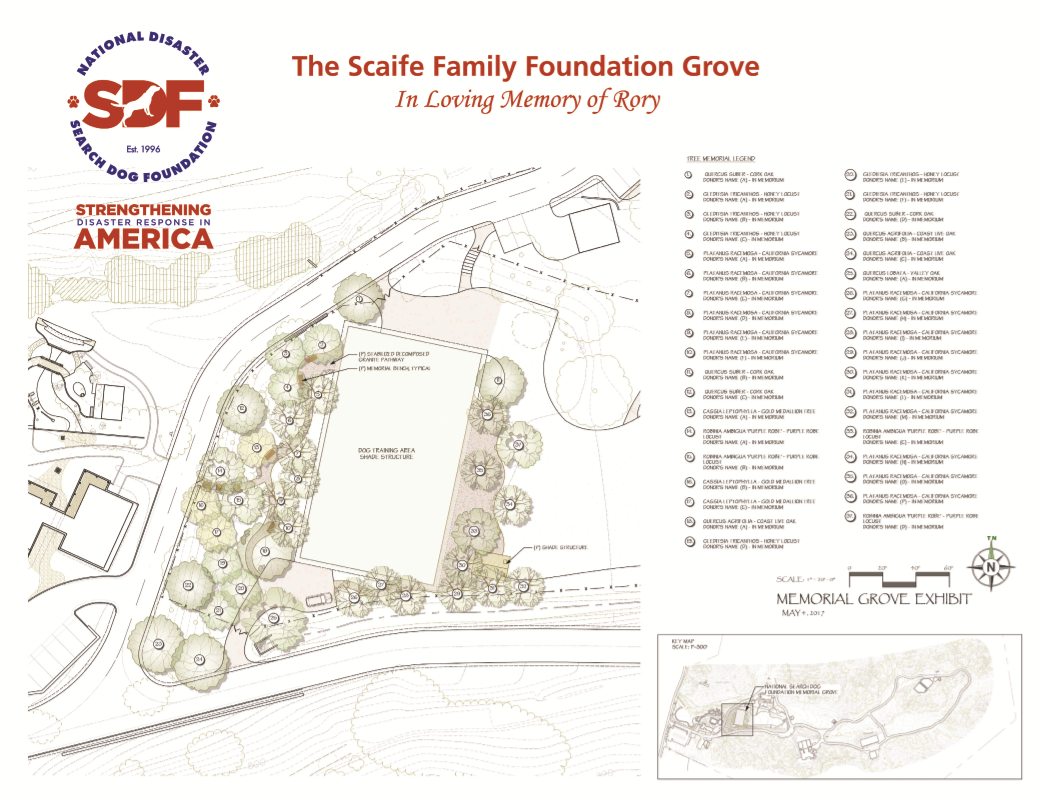 Make a Lasting Impression

In the courtyard of the Welcome Center and Handlers' Lodge, you can sponsor a beautiful engraved paver stone that you and your family will enjoy for years to come, each time you visit the NTC.
Add your name to our list of donors who have contributed to this historic project. NTC Donors of $500 and above will appear on the Donor Recognition Plaque in the Welcome Center Foyer.
For more information about Gift Naming Opportunities at the NTC, please contact Rhett Mauck, Director of Development at [email protected] or (888) 459-4376 x 105.