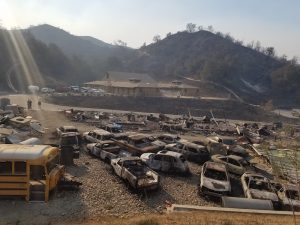 The night of December 4, 2017, will forever be remembered at SDF as the night that we narrowly escaped disaster at our new home, the National Training Center (NTC), when the Thomas Fire raged through our canyon. Though we evacuated all dogs and staff in plenty of time and our main buildings were spared, we did sustain over $2.5 million in damages to Search City, our Train Wreck prop, the historic Boone's Cabin, and landscape and maintenance equipment throughout the campus. Though most of this can be rebuilt and will be covered by our insurance provider, it will take a great deal of time and effort to restore the NTC to its original state later this year.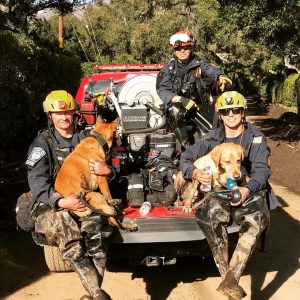 Just a month after the fire, 18 SDF-trained Search Teams responded to the devastating Montecito mudslides to help search for survivors amidst the debris. The grueling week-long deployment tested the resilience of our search and rescue community and proved that inter-agency teamwork and focused determination is a critical part of a strong and reliable emergency response network when the unthinkable occurs.
Despite the incredible challenges presented by the Thomas Fire and ensuing mudslides, we thank our SDF family for their incredible support, including significant contributions from celebrity Ellen DeGeneres and musician Jack Johnson. With you and our community of supporters across the country inspiring our efforts, we are dedicated like never before to rebuilding our NTC and continuing to provide these amazing Search Teams with the essential skills necessary to maintain top deployment readiness.
Disasters will happen, and it's our job to be ready when they do. We send our heartfelt thanks to the organizations and individuals who are helping us recover from the fire and support our teams in the field. Thank you all for being Part of the Search!
Thank you so much to the supporters who have helped so far through gifts of $1,000 or more:
Foundations and Businesses: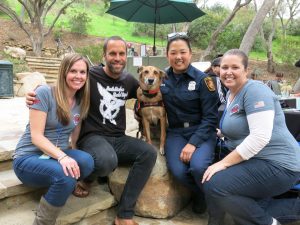 The Dorrance Family Foundation, in honor of the Kaplan Family
Marianne and Stacy Cocks Fund
Ellen DeGeneres' Montecito Disaster Relief Fund
Global Eye Art Collective
Jack Johnson
Joseph and Reva Perata Fund
PizzaMan Dan's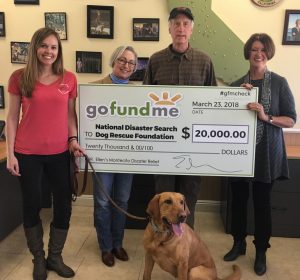 Roy and Ida Eagle Foundation
Santa Barbara Foundation
E. Natalie Shaw Fund
S. Mark Taper Foundation
Southeast Toyota Finance
The Spark Fund
United Way of Santa Barbara County
Ventura County Community Foundation
Volentine Family Foundation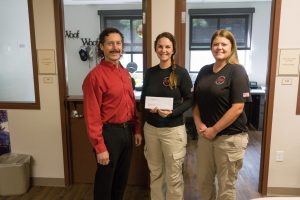 World Omni Financial Corp.
Individuals and Groups:
Christopher, from Indian Harbour Beach, FL
El Camino Elementary School in Santa Barbara, CA
Frank, from Ocala, FL
Fredric and Lynn, from Thousand Oaks, CA
Jordan, from Orlando, FL
Joyce and Alex, from Santa Barbara, CA
Keith, from Ponte Vedra Beach, FL
Luci, from Santa Barbara, CA
Mary via Vanguard Charitable
Mary Jane, from Santa Barbara, CA
Scott, from Ventura, CA
William and Wendy, from Bainbridge Island, WA