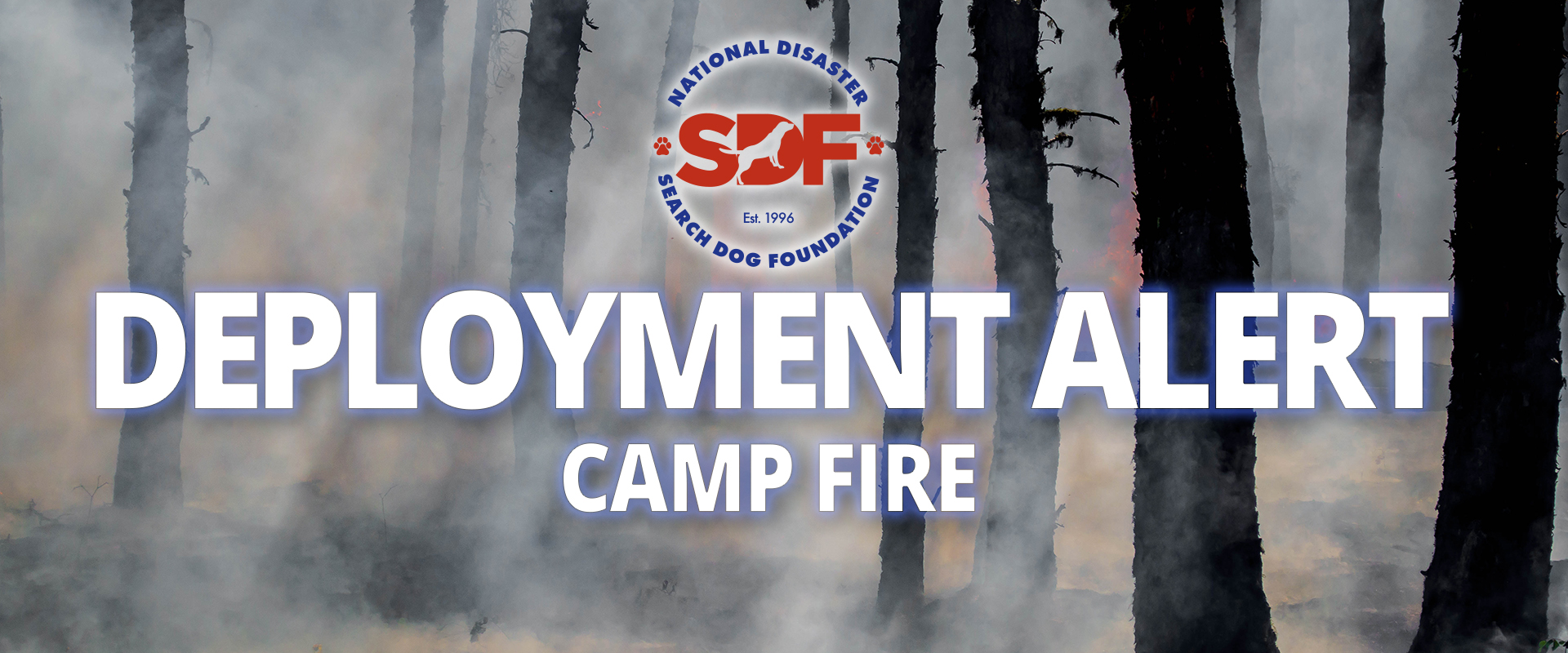 Two SDF-trained Canine Disaster Search Teams deployed to assist in the wake of the Camp Fire in Northern California. The deadliest fire in California state history, the Camp Fire decimated hundreds of structures across thousands of acres, leaving more than 80 dead and another several hundred still missing. Despite the grim task these teams faced, we know that these four-legged heroes not only are a critical resource for the regional task forces they deploy with, they also provided immense comfort to civilians and firefighters alike during this difficult time.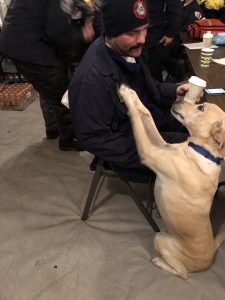 The Canine Disaster Search Teams who were activated for this incident:
CALIFORNIA TASK FORCE 4
Mike Taul & PC (non-SDF-trained team)
CALIFORNIA TASK FORCE 5
Eric Darling & Wyatt (non-SDF-trained team)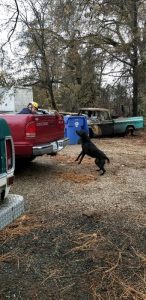 After a week spent serving the communities affected by the fire and providing comfort to the rescue crews assigned to sift through the debris, our teams returned home with their task forces, hopefully in time for a belated Thanksgiving celebration.
We are so grateful for the work of the dedicated men, women and canines who give up so much to help others in the aftermath of devastating disasters like the Camp Fire.
Thank you all for what you have done, continue to do and do in the future.